05/18/2011 21:43
Morbus Chron
Morbus Chron: 'Sleepers in the Rift'
Uprising death metal stalwarts Morbus Chron have set the upcoming full-length album title as 'Sleepers in The Rift'. It'll be their debut album, after 2 demos and an EP. The album will b released by Pulverised Records in 2011.
The album was recorded between 15th - 19th November 2010 and produced by Morbus Chron, with Swedish death metal icon Nicke Andersson of Entombed fame at the helm of the producing / engineering duties as well.
Track listing:
1. Through the Gaping Gate / Coughing in a Coffin
2. Creepy Creeping Creep
3. Hymns to a Stiff
4. Red Hook Horror
5. The Hallucinating Dead
6. Ways of Torture
7. Dead Body Pile Necrophile
8. Lidless Coffin
9. Deformation of the Dark Matter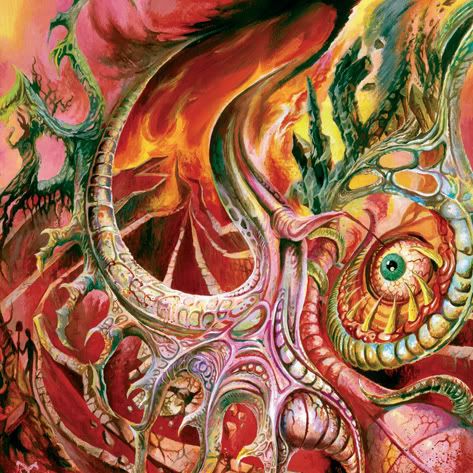 The album cover artwork was entirely designed by Spanish fantasy artist Raul Gonzalez, who has previously worked with bands such as Deceased, Abraxas, etc.
(source: Pulverised Records)