07/26/2020 17:04
Crépuscule d'Hiver
Crépuscule d'Hiver's debut album 'Par-Delà Noireglaces et Brumes-Sinistres' out in september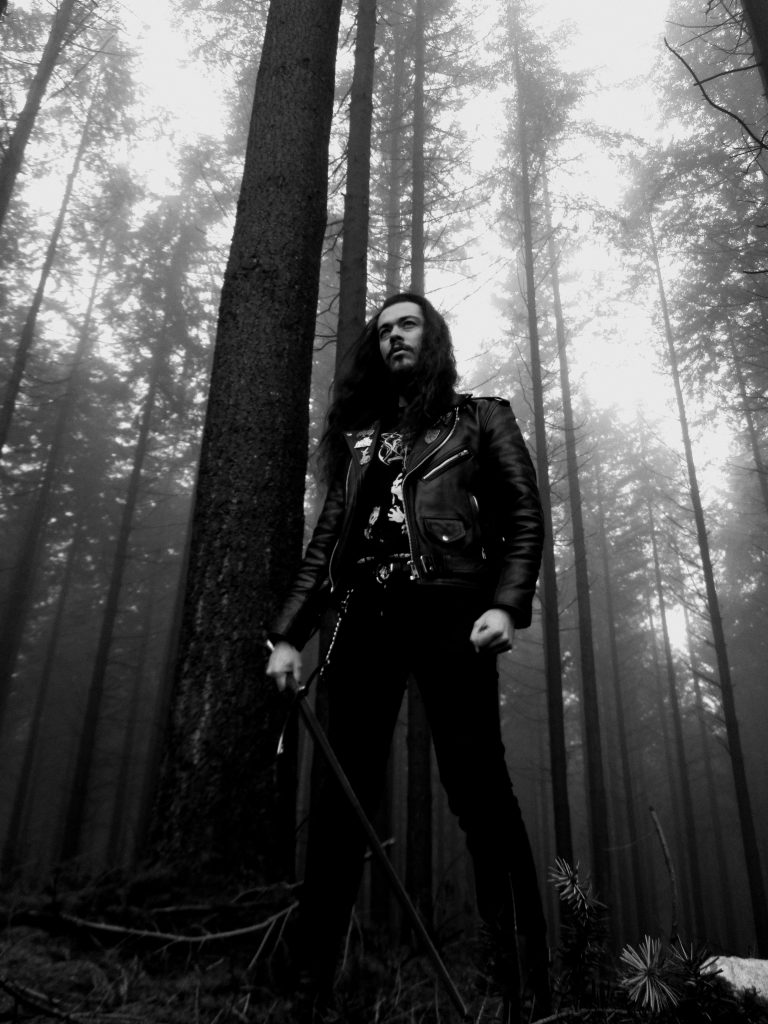 Crépuscule d'Hiver is a one-man band whose essence is channeled by Stuurm (vocals, lyrics, guitars, keyboards).
The soul and influences of this project are deeply rooted in 90's black metal: mysterious, epic and shrouded in synthesizer waves of medieval keyboards soundscapes. In late December 2018, a demo called 'Songes hérétiques' was released on bandcamp with three songs along with two instrumental dungeon synth tracks.
In May 2019, Les Acteurs de l'Ombre Productions started a collaboration with Crépuscule d'Hiver to release an album in line with 'Songes hérétiques'.
N.K.L.S (In Cauda Venenum) joined the project later in the year as a drummer and bass player, two instruments that Stuurm used to compose and record digitally.
This album, titled 'Par-Delà Noireglaces et Brumes-Sinistres' consists of a sequel of 'Songes hérétiques', with a total of 7 tracks, including two songs from the demo that were rerecorded and rearranged. The others are brand-new material. This music is an ode to deep feelings of nostalgia and epic greatness of a fantasized and fantastic past, anchored and animated within and by fiction.
Heir of many black metal bands that built the musical landscape of its composer, Crépuscule d'Hiver offers a singular black metal that is deeply inspired by the dungeon synth scene. With visions of battlefields and spectral fortresses, it is a call to contemplate once again the glorious and romantic aesthetics of medieval black metal.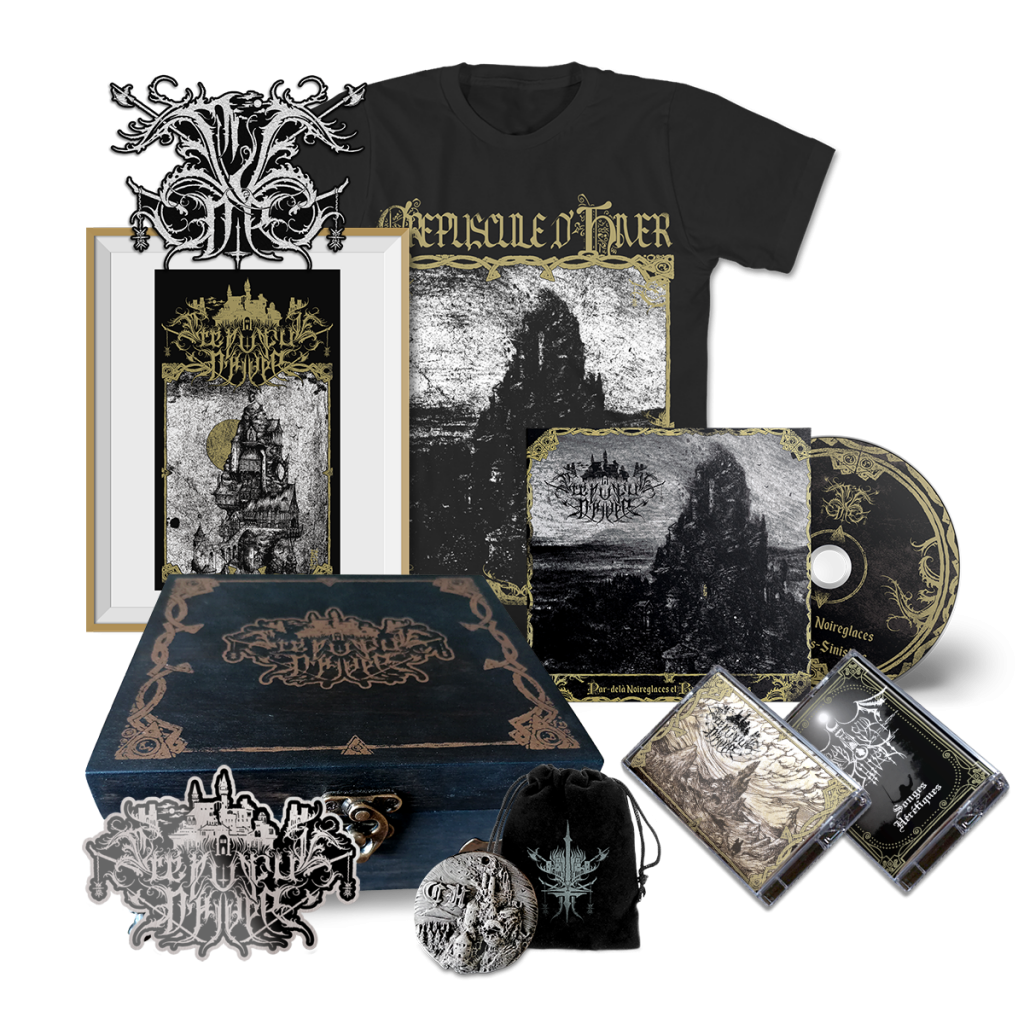 'Par-Delà Noireglaces et Brumes-Sinistres' will be out on September 25th, 2020, on several formats and as multiple bundles (digipak CD, boxset, cassette etc. etc.). Check out the pre-order page.
Track listing:
1. Que Gloire soit Nôtre!
2. Le Sang sur ma Lame
3. Héraut de l'Infamie
4. Tyran de la Tour Immaculée
5. Le Souffle de la Guerre
6. Les Larmes d'un Spectre Vagabond
7. Par-Delà Noireglaces et Brumes-Sinistres
Duration: 70 min 52 sec.
Line-up:
Stuurm – composition, guitars, vocals, lyrics, keyboards
NKLS – drums, bass
Music: Stuurm (composition, lyrics, guitars, vocals, keyboards) + N.K.L.S (drums, bass, solo guitar).
Studio (mix/master): Nerik – Darkened Studios
Guests:
Hexēnn (choirs and vocals; tracks 2, 4, 7).
Aker (clean guitars; track 7).
Wÿntër Ärvń (acoustic guitar; tracks 2 and 7).
Vettekult (guitar solos; track 5 and 7).
Spellbound (choirs; track 5, declaimed vocals; track 4).
Artwork: David Thiérrée
Logo: Moonroot logos
Promotional Photos: Hël Photography
Castle Drawings: Raphaël Verguin
(source: Les Acteurs de l'Ombre Productions